Comcast's recent "Go Beyond" Lunch & Learn event, held at the Junior League of Houston, introduced nonprofit partners to the new Comcast Business Community Essentials™ program, which connects community partners with a complete communication solution that includes high-speed internet and cloud-based phone service at discounted rates.
Excited about the new program, Jorge Olvera, Community Engagement Manager for El Centro de Corazon, said, " Comcast Business Community Essentials is providing non-profit organizations fundamental tools to advance their missions. I think that the Community Essentials initiative will bring non-profit organizations peace of mind, especially those with limited budgets, with its discounted rates. You can't put a price on peace of mind" said Olvera.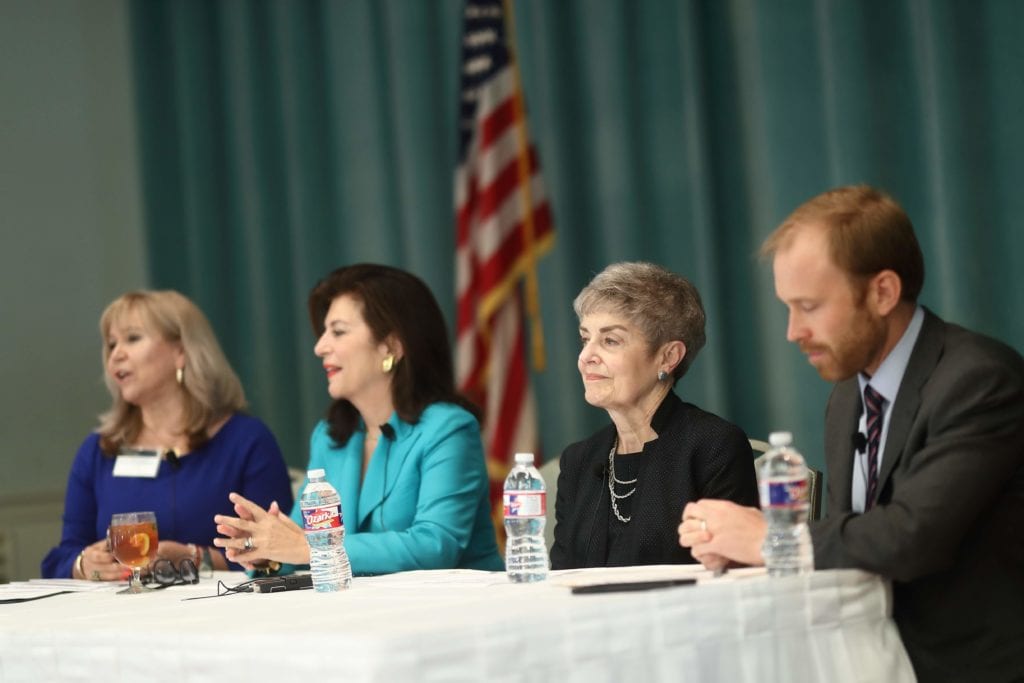 John Phillips, Comcast's Regional Vice President of Comcast Business in Houston, kicked off an insightful panel discussion by Houston nonprofit executives and thanked them for the impact they have made in the community. Panelists included Pierce Bush, CEO, Big Brothers Big Sisters Lone Star; Dr. Ronnie Hagerty, Associate Vice President, Community Relations United Way Greater Houston; and Dancie Perugini, Founder, Dancie Perugini Ware Public Relations Firm. Moderated by Cyndy Garza Roberts, Comcast's Regional Director of Community Impact, the panel shared their views on the latest trends in non-profit marketing, fund development and best practices for boosting donor and volunteer relations.
Ultimately, the panelists agreed on one key theme – Focus on the Mission.
"It doesn't matter if you are a non-profit or for-profit entity," expressed Dancie Perugini, it's all about the brand, or the mission. If focus is on the mission and not any individual person who is working for that organization, it will be successful."
The program concluded with Q&A and table discussions between the non-profits and Comcast Business representatives.
Sandra Wicoff, Chief Executive Officer for Target Hunger said "The Comcast Community Essentials Lunch and Learn event was an excellent opportunity for non-profit organizations to receive great advice from well-respected, successful professionals in the nonprofit and marketing sectors.  We are looking forward to continuing to work with Comcast – already an outstanding vendor – with their new community initiative."
To learn more about Comcast Business Community Essentials program – please visit: https://business.comcast.com/communityessentials